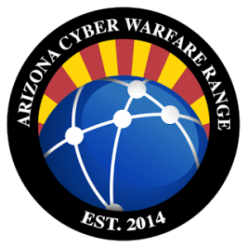 Arizona Cyber Warfare Range
Revolutionary advancements in cyber security happen here.
The Arizona Cyber Warfare Range is a live fire cyber warfare range created to augment the current cyber security resources in Arizona and drive innovation in cyber security techniques, technologies, and training across the United States.
The range is a privately funded non-profit entity and thus 100% volunteer driven. This ensures that we are completely dedicated to the our missions.
If you would like to verify the engagement and/or technical contribution of someone who claims to be a volunteer, please call the Range at +1.480.525.9801 and ask for Brett L. Scott.